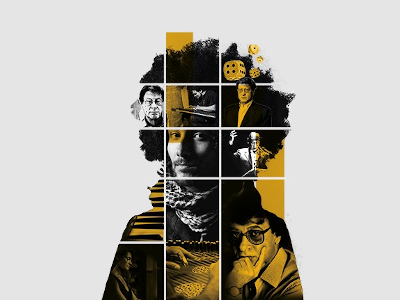 The Dice Player tells in music & singings the eponymous poem of the Palestinian Mahmoud Darwich. Few weeks before his death, the poet wondered: «Who am I to say to you what I say to you? I was not a stone polished by water and became a face nor was I a cane punctured by the wind and became a flute… I am a dice player, Sometimes I win and sometimes I lose I am like you or slightly less……».
The poetries resound in Arabic through the interpretation of the Moroccan French-artist Walid Ben Selim, also member of the group N3rdistan.
The qanoun of Nidhal Jaoua and the piano of Agatha Di Piro dialogue and underline the games of destiny & hasard described in the poem. The trio is guided by Darwich' words, instruments vibrate charmed by poetic conjuration and musicality of language.