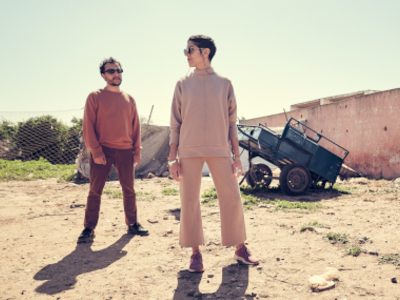 «AÏTA MON AMOUR» AN INVISIBLE BRIDGE BETWEEN
THE PAST AND THE PRESENT
ENG
The project around the art of AITA was born out of a fascination that Widad Mjama had for the Chikhates, these women singers and curators of a tradition dating from the 12th century, long before she was able to understand the essence of the words and their poetry.
«Aita mon amour» is the name of his new creation, in collaboration with Khalil Epi, wishes to snatch this poetry from oblivion and make this typically Moroccan art resonate in the contemporary and digital.
Like a passing of the torch between two generations, Widad create a musical narrative using Aita poems and songs that will be linked between tradition and modernity, between heartfelt cries.
Faithful to the spirit and the strength of the origins, Aïta mon amour is really strong, touching, a journey into the history of these women that Widad were able to embody. She exudes the next generation and an authentic feminism. A worthy heiress!.
ESPAÑOL
FRANÇAIS
CATALÀ