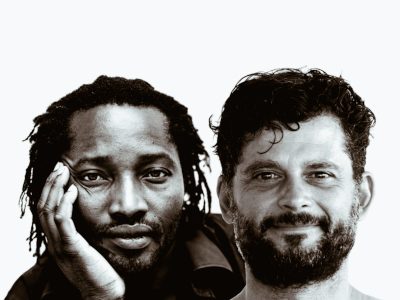 ENGLISH
Mû Mbana is allied with Cristobal Montesdeoca to offer their particular (re)vision of those songs that have accompanied him throughout his life, a repertoire with the music of some of the most celebrated composers of Guinea Bissau as well as elements of own authorship.
Mû's voice comes as a whisper, like a light breeze at dawn. It is a choice that goes beyond aesthetic taste, sing from what is small, go for what's subtle, it is an act of courage. Claim a personal way of making music.
Cristóbal, meanwhile, knows how to accompany this delicate experiment with splashes of colour from deep listening.
ESPAÑOL
CATALÀ